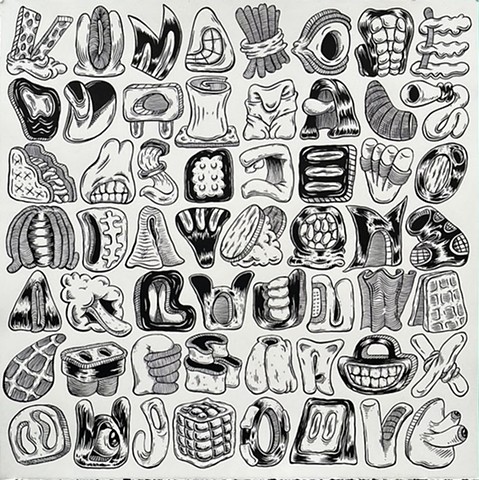 William Smith (b.1970) received his Bachelor of Fine Arts Degree with an emphasis in printmaking from Sonoma State University, CA. in 1996. As an undergraduate student at SSU, he collaborated with many artists as a printer and technician at Aurobora Press, in San Francisco and independently around the Bay Area. In 1998, he received his Master of Fine Arts Degree from West Virginia University.
After completing his graduate studies, he returned to California where he continued to work at Aurobora Press and teach part-time at Sonoma State University and Santa Rosa Junior College. He has taught all levels of drawing (including figure drawing), foundations courses in design as well as printmaking. He still teaches part time at Santa Rosa Junior College while making and showing his art.
In addition to art, he is a music enthusiast and has played drums in various punk and hard rock bands since the 90's. William Smith lives and works in Santa Rosa, CA. Passersby may hear anything from classic jazz to hardcore punk and metal bellowing from his studio.